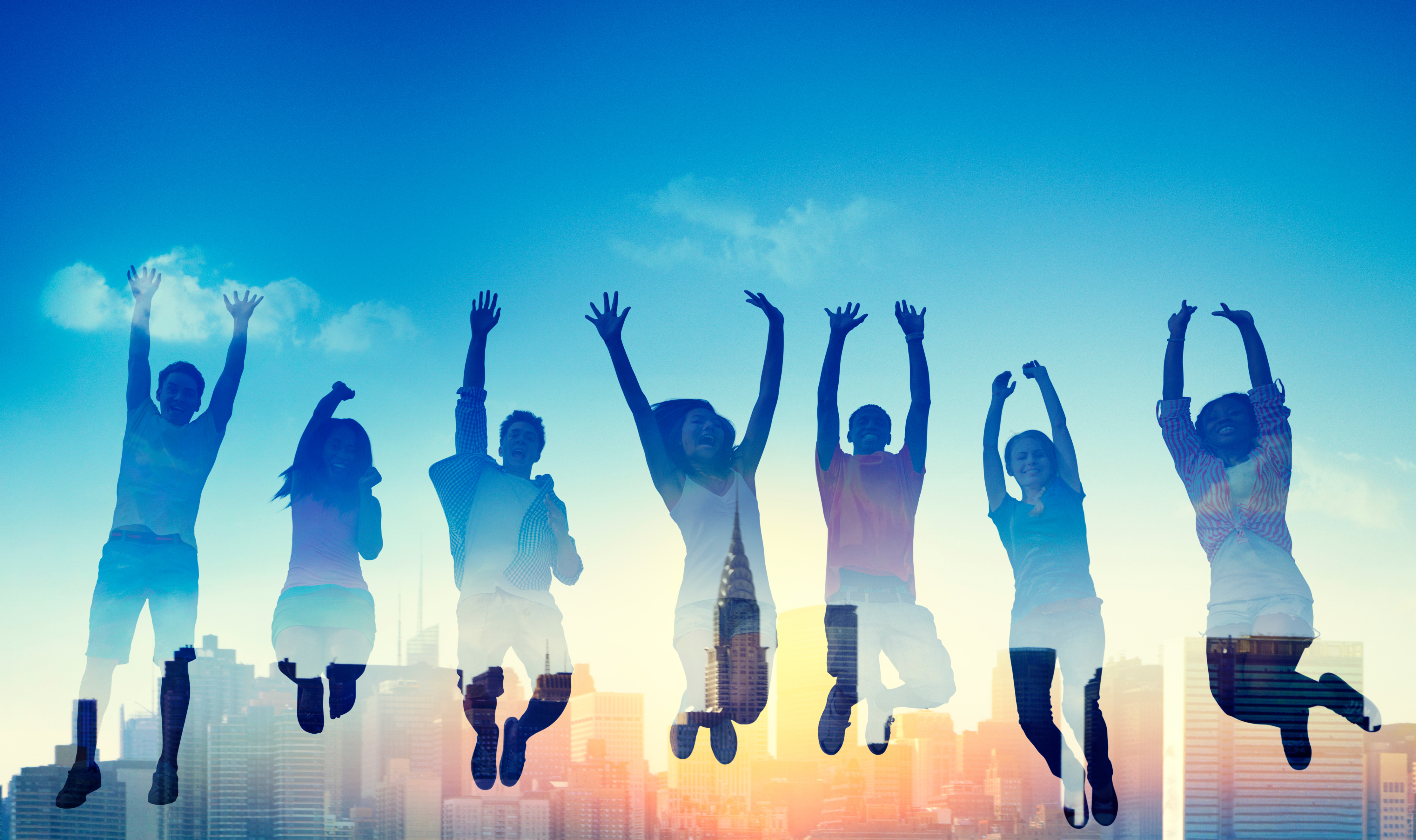 Why Confidence Matters 
When we think of being an adolescent, we might remember the first time we struggled with being confident despite our insecurities and imperfections. This is a natural experience for any person, and being able to overcome one's insecurities is a skill we all know is helpful and necessary for any adult. For this reason, learning how to be confident is critical during adolescence for a youth.
Lower Self-Esteem and Poor Outcomes
Does self-confidence in adolescence impact a person's life as an adult? It can, as one study showed adolescents with low self-esteem had "poorer mental and physical health, worse economic prospects, and higher levels of criminal behavior during adulthood" compared to their peers with higher self-esteem. At Great Minds Virtual, we are genuinely invested in the futures of each of our students. We know that contributing to their capacity to develop self-confidence now will enable them to be their best selves in class every day. When a student is confident, they can more successfully build their knowledge in the classroom, ask questions, engage with peers, and challenge themselves intellectually with rigorous material.
Growth and Community
Youth experiencing low self-esteem can certainly grow into a more confident state, especially with the help of their community. As we celebrate National Youth Confidence Day on October 20, take a moment to reflect on how you might be able to contribute to the improved confidence of the youth around you with these quick tips.
6 Ways to Increase Youth Confidence 
Lead by example by maintaining a positive attitude. An optimistic outlook can enable an adolescent to see themselves in a more positive light rather than highlighting their insecurities. Positivity can encourage resilience and serve as a coping mechanism for life's challenges.
Rain or shine, ensure your child knows they can count on your love. In difficult moments, having the unconditional love of a parent or guardian can strengthen a child's love of themselves. Self-love is a key component of feeling more confident.
Mistakes can help an adolescent learn and become more self-sufficient in the future. When a youth tries something new but makes a mistake, encourage them to embrace their mistakes and learn from them, rather than be ashamed and embarrassed.
Keeping after a goal even if it is difficult or requires a lot of commitment to achieve is an important ability for all of us. Being more perseverant can enable a youth to maintain their confidence in their abilities, even if they are not met with success right away.
Validate the contributions an adolescent makes to a conversation and encourage them to continue developing their own opinions. When they see you listening to their opinions, they may feel more confident and able to converse with you in the future.
Teach family culture and history
Each individual child has a unique identity, and adolescence is an important time for youth to embrace and create their own sense of identity. Knowing the stories, experiences, and triumphs of the generations that came before them can inspire a sense of confidence.
Each of these tips is a small gesture that can have a long-term impact on a young person's life into adulthood. Be sure to encourage the youth in your community in positive ways to ensure healthier outcomes later in life, as well as a happier present. Happy National Youth Confidence Day from GMV! We hope each of our students thinks they are as incredible as we do.

Great Minds Virtual is now enrolling 6th and 7th graders for the 2023-2024 school year!